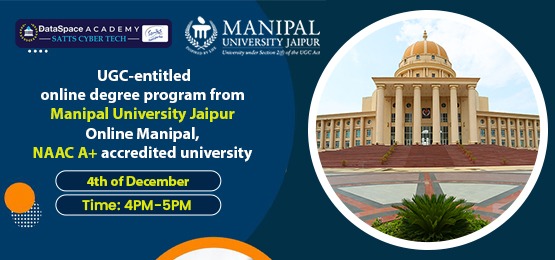 New Directions For Bright Future
Join DataSpace Academy for this career-building workshop
Speaker: Mohit R Jha
New Directions For Bright Future
Join this exclusive one-hour webinar on aligning your career and future with UGC-entitled online degrees and PG programs. Headed by Mohit Jha, Ankan Lahiri, and Meghnath Saha, this session could open new doors for your future.
Join Dataspace Academy on Saturday, December 4, 2022, from 4:00 pm to 5:00 pm and learn about the newest revolution in education and career building. During the session, the trainers will share their insights on the following:
What courses can you pursue through online graduation and post-graduation program?
How can you enrol on the program?
Future after an online degree
Special QnA round
Program guide
Course brochure
Topics Covered